Tweetable!! Click here to tweet: A Shaman in Stilettos?!? Talks with Shaman Girl.
The name alone gave me a girl crush: The Shaman in Stilettos.
While I've never mastered high heels, I have dragged hefty suitcases to the pyramids in Mexico so I can be properly attired both on the dusty grounds and on the dance floor at night. And you know, I'm on a quest to offer shamanism with a twist so I just had to find out who – and what – The Shaman in Stilettos was all about.
Author and Shaman Anna Hunt is the mystery woman in high heels. From celebrity British journalist to studying with a powerful shaman in the jungles of Peru, Anna embarked on a journey from life crisis to inner peace – with a touch of glamour along the way. She is whisked way outside her comfort zone, falls in love with her hot shaman teacher, Maximo, and completely revamps her life.
I found myself nodding as I tore through this sassy book on a deep topic – relating to her skepticism and doubt at the beginning of her transformation and the internal struggle of accepting her power. I wanted to hear more, pick her brain, and introduce her to all of you.
Ta Da! I'm doing a little jig – I've found one of our tribe! A hip, powerful, modern woman shaman.
Check out our interview – we have a heart to heart on Anna's story, shamanism, and how shamanic healing can be used in contemporary daily life. Anna is smart and practical and fully in her power. She's integrated her spirituality into her 21st century London life as a sought after shamanic healer. You go girl! And welcome to our tribe.
Like so many of us, Anna took a risk to listen to her inner voice. Over time, she left behind an old life and embraced a more authentic and luminous version of herself.
What about you? Where has your inner voice taken you? Do share your story in the comments below. We can all use inspiring tales of transformation. Mine, yours, Anna's.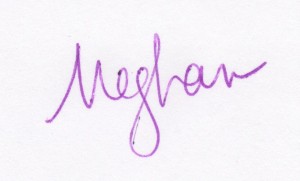 P.S. You can order the book on Amazon. and find more on Anna at www.AnnaHunt.com or www.theShamaninStilettos.com.
Comments
comments