Among life coaches and spiritual teachers, we often crack up when we realize that we need to take our own advice. Yep, the same wisdom we dole out to our clients and students is often just what is perfect for our own lives.
Lately I've been holding space for others to envision next steps and larger stages for their own unique talents, then to take action. That's deep, powerful work. Now it's time for me to share my dream with you.
Are you ready? Whooosh…. Here is comes.
There is a deep yearning in my heart to freely share the energy that flows through me. It has been so exhilarating to FINALLY merge all my freakishly good true essence skills in a form that serves others. (Poke around this website if you want to know specifics!) To be paid to be myself, to play and rest, to follow my inner rhythms and calling, and to be committed to stepping out is such a gift. The last few months have been shaky, amazing, doubt-busting, whoa, goodness.
Despite what I think I want, I see a new life emerging. There's a tractor beam quality to it – it's strong and pulling.
I have a vision of living at our home in New Hampshire, nestled in the White Mountains. In this dream, there is a free flow of energy between the land, myself, and my family. My full shaman nature comes through. We live a simpler life – walking in the woods, eating food our friends have grown, looking out our windows at trees, intimately noticing the changes of seasons.
On our land, there lives a healing space. It's tucked into the woods, with a winding path that leads me to its door. Inside are soft, inviting furs and pillows on the floor, a space for writing and meditating and dancing and making art, enough room to hold sacred retreats and personal intensives. Women who want to connect with their true nature, release blocks, and envision their light shining into the world come to play with me.
From this nurturing home space, I see myself traveling out into the world. Through the internet, but also in person. Traveling to coach and speak and teach and just revel in getting to connect with other women in my tribe. We journey to stunning places and to your hometown, spreading our joy and wisdom and love. Inspiring and uplifting others as we flow.
In this dream, Shaman Guy is also free to create a career that reflects his true gifts and talents. He can be at ease and in his full masculine power. He has plenty of time to do what he loves. And he spends many hours playing with and guiding our cub, Shaman Boy, who absolutely adores him.
Shaman Boy grows up in this environment of passion and purpose and peace. He can head out the door and tromp through the woods with his dog on his heels, or head over the mountain to ski, or gleefully jump into the swimming hole down the road. He has room to grow into his best boy self.


I can feel the quality of this vision in my heart. It's not just a dream for myself and my family, but one for all of us. Each and every one of us is connected to our true nature and we can express our unique gifts in the world with a return of abundance and ease. I know in my heart that when we operate from a place of delight, we can create a life and business we love. I'm bushwhacking my way through the doubt and how will this ever happen? Because if I can do it, then so can you.
For this dream to manifest, I will need to let go and surrender. Not just old ways of being and remnants of lingering fears, but also what I love. I'll be saying goodbye to a town and a community of women who I adore and whole-heartedly support me. I'll have to rebuild a new network of like-hearted women. It's going to take some deep trust that I can attract clients in a new town.
And yet I welcome the unknown. Each time I've taken a leap of faith in my life, Life has delivered so much more than my little brain can imagine. [Tweetable! Click to Tweet.] Old friendships will morph and deepen. New ones will sprout. Inner strength will appear in places I didn't know existed inside of me.
I'm announcing my dream to you because I believe in the exponential power of manifestation. I know this community of fully shining women sends our support to one another and this fuels the creations that exist in the recesses of our hearts into everyday reality.
Thank you for being a part of my dream. Thank you for believing it's possible to live in love and transform and to go beyond limitations.
I hold this same space for you. And I have no doubt that you, too, can create what you dream – even better than you think!
What are you dreaming? I want to know. I want the whole world to know. Comment here or on Facebook.
I love you,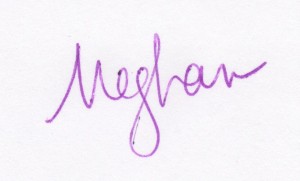 All photos courtesy of Rosemary Nichols.
Comments
comments