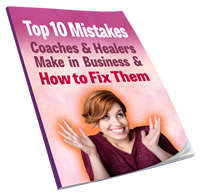 Get the TOP STRATEGIES to create a lucrative, online business that lights up your soul!
It's time! Attract more clients. Have more freedom. Make more income. Change more lives.
Shamanic Healing Sessions
Know you're meant to play bigger in your business and in life, but haven't been able to resolve pesky issues or challenges after years of personal growth work or through other modalities?
Tend to tangle with overachieving, people-pleasing, or perfectionist propensities?
Or maybe you're feeling stuck or confused about a relationship, health, business or money issue?
Now imagine receiving the exact messages and healing you need to move past whatever is blocking you mentally, physically, emotionally, or spiritually. Say goodbye to struggle!
Each of us can access our own deep inner knowing, which can be hard to hear within the busy clutter of daily life or a growing business. I help you to tap into your internal guidance so you can:
Connect to your intuition
Release limitations, fears, stuck emotion
Gain clarity, confidence & energy
Make peace with the past
Relieve physical pain
Heal relationship, business, health & money issues
True healing and transformation happens when you shift your energy field and align your body, mind, soul and spirit. That's the gift of working with a (modern!) shaman.
What the heck is a shamanic healer?
A shamanic healer has the ability to bring information from the spiritual realm into the practical, everyday world and reconfigure your energy field so you aren't repeating the same old patterns – and manifesting similar problems in your life or business – over and over again.
When most people picture a shaman, they imagine an ancient, esoteric, mysterious figure chanting or drumming by firelight, and yet contemporary shamans can teach you effective, valuable techniques to step outside of the crazy busy-ness of daily life or a modern business and step into a deeper connection with your true self and your heart. You can then apply your new insights in a practical way in your daily life and business.
Intensively trained and named a shaman and "spiritual leader for the next generation" by don Miguel Ruiz, international bestselling author of The Four Agreements, my specialty comes in gently sleuthing out and resolving the root cause of your challenges then integrating and cheerleading (with accountability!) the changes in your life and business.
How does shamanic healing work?
Most of us have a solid understanding of what our problems are and how they show up in our life and business. Yet with all this know-how, why won't they go away?
While it would be lovely to simply wave a magic wand to make your issues disappear, having an intellectual understanding of them just doesn't cut it. Your body, mind & spirit need to be synced up for real, lasting results that stick – which is why I combine shamanic healing with life coaching techniques.
So we'll go on a powerful shamanic journey together, which is a deep meditative state that allows you to receive information from your heart. And no worries… you won't be alone. I'll lead you every step of the way and your guides and helpers will also be supporting you.
Ignored, neglected parts are given a chance to speak up and old gunky emotion has the opportunity to be released. Plus, potent therapeutic images aid in healing and unlocking deep-rooted patterns.
Even if you've never experienced a shamanic journey before, are a little skeptical, or aren't sure if you have a guide or helper, I walk you through the entire process. Shamanic journeys are a powerful way to bypass your thinking mind in order to access a deeper and often surprising solution to your dilemma.
We'll then continue to work together to integrate your breakthroughs into your life and business. When shamanic healing is coupled with life coaching, you experience deep support and transformation on an energetic and spiritual level, supported by practical suggestions that work in dealing with your partner, children, money, health, or business. It's a power combo!
What happens during Shamanic Healing Sessions?
While you will have a breakthrough in the first session and it would be rad if that was it, you'll need time to integrate your deep shift in your mindset and emotion into your everyday life – which is why we'll work together for several months.
Each session in your package is approximately an hour and is uniquely tailored to you, your energy and your needs. In general, we'll start with some time to chat and review your Pre-Session Questionnaire. Then I will guide you in a shamanic journey or meditation.
Sessions can be done in person in Paonia, Colorado or long-distance via phone or Skype.
If we are working in person and I decide to do energy work on you, I typically work with clients lying down, fully clothed, in a cozy nest of blankets on a massage table. I might also use sage, feathers, or candles to assist in clearing and opening.
At the end of the session, we'll have time to discuss the messages you've received and make an action plan on how you can continue to support your process in your life and business.
How do I know if a shamanic healer is right for me?
If you are feeling stuck, overwhelmed, confused, or in pain, a shamanic healer can help, especially when traditional avenues haven't succeeded.
Often clients are open or curious about personal growth, spirituality, meditation, shamanism, or energy work.
Perhaps you have intuition (but don't always listen to it) or respond to images/imagination. Some clients come after having a significant dream or "coincidently" hearing about me or shamanism in general, multiple times.
Meghan is a rare and gifted healer. Her healing space feels like sacred space…warm, cozy and safe. She lead me on a healing journey that felt Spirit-guided and held the duality of feeling both gentle and powerful at the same time. Even though part of the journey brought up painful past experiences, it never felt difficult – always gently guided and strongly supported.Her work is transformative, highly effective and empowering. I feel blessed to have done this work with her.
Gayle Gorfinkle
Yes bring on the healing!
HOW: Grab a complimentary call then…
Breathe deep! Shamanic Healing Packages kick off with an initial deep-dive session with Meghan Gilroy, followed by a combination of 1:1 coaching and shamanic journeying either in person, via phone or Skype.
Book an appointment to chat!
I would like to express my deepest thanks to Meghan for her loving presence and nurturing self. I felt very comfortable with Meghan and totally able to open up to her. I couldn't have asked for anybody better in allowing me space to come into my heart center!
Martha Davis
Meghan should call herself a Life Changer instead of a Shamanic Healer & Life Coach! I've been on a spiritual path for years, but she's the one who finally helped me heal deep core issues around self-worth that have impacted every part of my life – career, relationships, health and wealth. I just see life so differently now – with so much more compassion and gentleness. I'm so grateful and my body feels so much better!
Rosemary Quade Nichols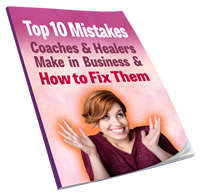 Get the TOP STRATEGIES to create a lucrative, online business that lights up your soul!
It's time! Become more mobile.
Make more income. Change more lives.