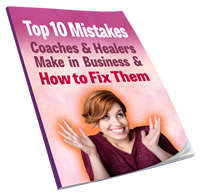 Get the TOP STRATEGIES to create a lucrative, online business that lights up your soul!
It's time! Attract more clients. Have more freedom. Make more income. Change more lives.
The Inner Journey Program:
Unleash Your Compassionate, Clear & Confident Wise Woman Within
If you're ready for a deeper commitment to your Inner Journey, and you desire knowing how to:
Tap into your heart and intuition to guide making choices in your relationships, career, finances & creativity
Deal with frustration, loneliness, anger, sadness, confusion or feeling "not enough" in a healthy, useful way
Finally let go of the self-doubt and fear that holds you back.
Speak up for what you want and believe in relationships
Access clear answers from within when you're feeling lost, rundown or confused
This program is perfect for you if…
You were an overachiever/perfectionist/successful in school.
Now you sometimes feel lost or directionless.
You are smart and have an active mind – but desire to live from your heart & intuition.
You're artistic, creative, spiritual, a healer and/or psychic.
You feel "different" or are not interested in what your peers typically like to do (socializing, constant technology, drinking, small talk).
You don't want to live your life based on other people's expectations.
You know you have gifts and talents to share – but aren't sure how to do so, or you want to do so in a bigger way.
On your Inner Journey, you will:
Dive deep with 7 mp3 guided shamanic meditations to listen to on your own schedule to replenish your energy, integrate your inner wisdom into your daily life, overcome your challenges and celebrate your successes!
Journal in response to weekly email prompts
Sit in stillness 10 minutes/day, 5 days a week
Move your body through dance, yoga or hiking at least one/week on your own time
You'll explore:
Week 1: Preparing for Your Inner Journey
Week 2: Stepping into Your Sacred Circle: How do I deeply nurture, value and care for myself?
Week 3: Diving into Compassion :: What do I do with my emotion?
Week 4: Connecting to Divine Feminine & Masculine :: Who do I turn to when I am confused, doubtful or feeling low?
Week 5: Real Confidence :: Why do lingering doubt & fear keep holding you back?
Week 6: Speaking Your Truth with Clarity :: How do I find and speak my truth?
Week 7: Calling Forth :: How do I tap into the Wild Woman within?
Week 8: Creativity :: When will I fully use my gifts and talents?
Bonus:
Create your own healing image Inner Council cards (like a tarot card or goddess card deck) based on the guided shamanic meditations that you can use as an ongoing resource!
Register
The Inner Journey is a 2-month program. You invest $149/month.
Simple Self-Care supports you in developing regular, ongoing sustainable practices to rejuvenate your energy that are easy, bite-sized actions that you can do – usually in the comfort of your own home.
All too often we are seduced by 'sexy,' glamorous self-care splurges and big intentions – the week-long yoga retreat or promising ourselves that we'll go to a yoga class twice a week forever.
Yet after the initial rush of enthusiasm, we fall back into our old routine of putting others first, making excuses and wondering why we can't stick to our plans.
Sexy is thrilling, comes in a pretty package and if you're lucky, happens once or twice… a year.
Simple is realistic, doesn't require a lot of planning, scheduling, purchasing or preparing. (What a relief! Right?)
Making self-care a part of your everyday life takes some practice, attention and time. This program supports you in making yourself a priority easy!
With the Simple Self-Care Program, you will:
Have support in creating your own stress-free self-care routine
Be gently held accountable for carving out the time to nurture yourself
Feel calmer, clearer and more compassionate since you are refilling your energy on a regular basis
The program includes:
One 20-minute Simple Self-Care Support Start Call to create a customized plan of action (or not-so-much action as the case may be!) & a personalized guided meditation recorded as an mp3 for your continued use
Short weekly email reminders with kind nudges, tips and tools that can be done in 5-10 minutes
Q&A support via email or text (max. of 4/month)
Ready to make a commitment to your sanity, health and well being?
Register
Simple Self-Care is a 3-month program. You invest $99/month.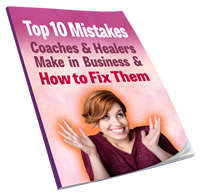 Get the TOP STRATEGIES to create a lucrative, online business that lights up your soul!
It's time! Become more mobile.
Make more income. Change more lives.