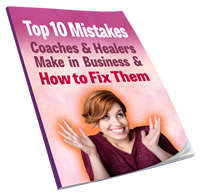 Get the TOP STRATEGIES to create a lucrative, online business that lights up your soul!
It's time! Attract more clients. Have more freedom. Make more income. Change more lives.
Mindful Mentoring Business Coaching
You have unique gifts + talents and a message you want to share. So why waste your precious time and energy trying to figure out a business structure and all those systems and technology when you could be doing what you love – teaching, coaching and transforming lives?
If you're still working the kinks out of having a profitable business… and not sure where all your clients are going to come from to fulfill your dreams, then you are in need of some mindful business coaching with a splash of shamanic healing. That equals big breakthroughs in business and in your personal evolution.
So let's make sure your website and business are a smoothly flowing, radiant representation of you!
Your biz should make you glow in the dark, not cause you to stumble to explain exactly what you do… or feel fuzzy about what steps to take toward growing your list and your business. So let's:
Banish your confusion on what tasks to tackle first in creating a profitable online business (Go more mobile, anyone?)
Sleuth out the pressing problems that your clients would love for you to solve – and motivates them to buy your programs
Decipher your match-made-in-heaven niche
Revamp your bio so your clients will admire, trust and work with you
Freshen up your website's design, layout & copy
Chart out your year of life-altering programs & offerings
Create your low-priced and signature programs
Infuse your list with new names, starting with a tantalizing freebie, followed by an info-packed, must-read autoresponder sequence.
Just imagine being (kindly & sagely) told what to do so that your business dreams become a reality! Meghan Gilroy mashes up an impressive blend of intuitive insight and business know-how to organize your hidden gifts and unique skills.
It's time for your business to make serious income, broadcast your message loud and clear to the world, and have a freedom-based lifestyle!
Let's talk more!
YOUR INVESTMENT: Committed souls only.
HOW: Jump-start your business' success with approximately 10 hours of a combination of 1:1 coaching, copy editing and detailed reviews with Meghan Gilroy.
Make an appointment to chat!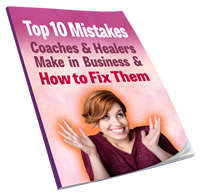 Get the TOP STRATEGIES to create a lucrative, online business that lights up your soul!
It's time! Become more mobile.
Make more income. Change more lives.