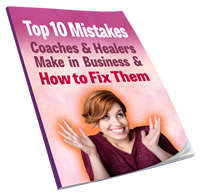 Get the TOP STRATEGIES to create a lucrative, online business that lights up your soul!
It's time! Attract more clients. Have more freedom. Make more income. Change more lives.
Wanderlust Business Coaching
Are you a heart-based entrepreneur, coach, or healer who wants to add transformational retreats + journeys to your business?
Do you struggle to quickly and easily explain what you do, who you serve, or what services you offer?
Feel a bit confused or overwhelmed on how to effectively market yourself and use technology to your advantage?
Are you ready to grow your practice so that you can share your many gifts and be of greater service to more clients – but not sure what to tackle first?
If so, then perhaps you can relate to Meghan's story!
For many years as a heart-based entrepreneur, I:
"hid behind my modality" – introducing myself based on my many professional titles and trainings
spoke in vague spiritual language such as "I can help you connect to your divinity and tap into your authenticity"
hated "selling" myself and my services
offered one-off sessions, classes or workshops, changing topics every few months.
The result?
Most people were left scratching their heads, unsure what I offered or if I could help them.
When I did succeed in securing a client, they were left to integrate my teachings into their lives on their own because I did'nt have a follow-up program ready – which meant I was leaving a lot of money, and potential transformation, on the table.
Plus, I thought I could help anyone – with their relationships, health, wealth, career or spirituality. I didn't want to "limit" myself or put my offerings in a box.
I resisted finding my niche or creating a signature program because I thought it would make it harder to find clients. (Boy was I wrong!)
Sure, I had clients, but I was always struggling to find new ones.
Then I discovered that when you combine:
a pressing problem that you can solve
specific language that your ideal client can relate to
the story of your personal struggles that you've overcome
your years of training and expertise, and
an organized series of programs or products
then your business will grow, your income will increase, and you'll have a steady stream of grateful clients!
Wow, what a difference.
If the idea of sharing it all – your human struggles, your deeply transformative teachings and trainings, a grounded, specific offering, using proven marketing strategies and technology, both scares and excites you, then the Wanderlust Business Coaching is for you.
You don't have to do this alone anymore.
Meghan, what are my options?
Option 1: The Basics
If you are just starting your business or ready to re-invent yourself, your business, and your website, then we'll focus on:
Nailing down a juicy promise (problem-solution) that excites your audience
Unearthing your perfect match-made-in-heaven niche
Creating scintillating copy for your website that inspires your clients to enroll in your new offerings
Updating your website's design and layout
Rewriting your bio to highlight your story, establish you as an expert in your field and inspire your clients to like, trust and buy from you
Option 2: Business Building
If you are clear on what you do, who you serve and your website is dynamo, then we'd need to build your list by:
Mapping out your year of programs & offerings to build a solid foundation for your business, including destination retreats
Craft an enticing freebie that's linked to your program to encourage clients to part with their email address
Fire up your autorepsonder sequence to start building a relationship with your new clients
Create a branded email blast template so you can easily communicate with your peeps
Lay out a month-by-month promotional plan
If we have time to spare:
We'd identify the technology you need to make your business and website run efficiently
Look for additional ways to monetize your offerings to add income to your bottom line.
Option 3: Ready for a Retreat
All the above basics in place? And you've completed the Retreat Blueprint Program? Fantastic! Now we can develop your retreat!
Convert your business' promise into your retreat promise
Add zest to your retreat copy so it's ready to go online
Design experiential activities that align with your promise and teach your theme
Engage our travel specialist in finding the perfect location
Double-check your pricing
Step up your promotional plan
Meghan is a kick-ass larger than life shaman who mixed her intuitive listening with her far-reaching business savvy and organizational skills to hone in on who my spiritual healing center serves, what services we offer, and how to communicate this on our website.
She's an incredible writer and editor. Plus her honest observations guided me past my resistance and mental blocks so I could make a bigger difference in my life and in the world.  So grateful!
Janeen Barnett
The benefits of working together…
Stop fumbling to explain what you do and who you serve
Start attracting your ideal clients, the ones you'd love to work with
Breakthrough that icky stuck/overwhelmed feeling and your resistance to "selling"
Feel proud of your beautiful website with enticing copy
Install all the right apps and behind the scenes systems in place, so you can focus on what you do best – working with your clients
Save months (or even years) of trying to "figure it out" on your own
Increase your income
Most importantly, be of service and share your message with the world!
Intuitive understanding and business coaching is a fantastic combo when you're struggling through a major life upheaval and want to integrate all your gifts into a coaching business.
Meghan is a kind, compassionately fierce companion who helped me lay the foundation for a soul-fulfilling, life-altering and money-making business.
Lisa Paquette Yee
Plus!
What I know for sure is that our businesses are the next arena for our own personal growth. Our businesses give us the opportunity to:
Stop hiding what we do from family, friends, neighbors and colleagues
Speak up in classes & workshops and let our presence and expertise shine through
Test our self-worth as our income grows
The places inside of us that still doubt or are playing small will have the opportunity to be released as our business expands. When we unearth the root of these old internal patterns, then our business reflects this personal growth and increases exponentially.
How does the program work?
The Wanderlust Coaching Program is customized to where you are in your business and what you need now. We'll start with an Assessment Call. Then you'll receive:
1:1 coaching via phone or Skype
Writing and editing services for your website copy
Shamanic journeying to cure personal issues that prevent you from growing your business
It's rare to find a business coach who will whip your copy into shape and support your personal evolution. Lucky you!
What we will accomplish?
I'll be guiding you and cheering you on every step of the way with my step-by-step process to launch you into a more profitable online business.
Yes, there is homework! (Simple to use worksheets. I was a school teacher so no excuses!)
So how much of the process you want to tackle – and how quickly we move through it – depends on you.
If you send me copy that only needs a minor fix, we can move on to the next goal.
But if I need to sort and shift through all your many ideas or on old, boring CV-like bio, then we'll take the time to make your writing shine!
If you are ready to devote focused time to conquer a clear step-by-step "to do" list that we create together, then you can make quantum leaps forward. You reap the results of the time and effort that you invest in yourself and your business.
Your Investment
The Wanderlust Coaching Program includes 10 hours of a combination of coaching calls and copywriting / editing time and up to 5 emails / week.
Your investment is:
$1999/mo paid over 4-months
Super $500 Discount! Pay in full – $7500
The package must be used within 12 months.
Awesome Meghan – I'm ready to place my payment!
Sign Me Up!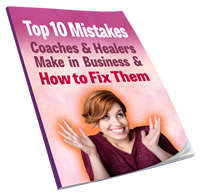 Get the TOP STRATEGIES to create a lucrative, online business that lights up your soul!
It's time! Become more mobile.
Make more income. Change more lives.