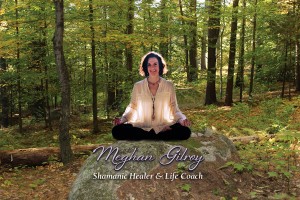 What is a shaman or shamanic healer?
A shaman is a healer who can dance between the "spiritual" and the "practical" – gathering information from the spirit world that you can then use in your everyday life. The most common reason clients come to a shaman is because they feel "stuck" and can't seem to move forward.
What is a life coach?
A life coach helps you explore how to better face challenges in relationships, career, finances, and health, set realistic goals, and hold you accountable for making positive changes in your life.
Why combine shamanic healing and life coaching?
When shamanic healing is coupled with life coaching, you experience deep support and transformation on an energetic and spiritual level, supported by practical suggestions that work in dealing with your partner, children, money, health, or business. It's a power combo!
Why would someone go to a shaman or life coach?
Relieve physical pain
Release limitations, fears, stuck emotion
Make peace with the past
Gain clarity, confidence & energy
Heal relationship, business, health & money issues
Increase intuition or psychic ability & connect to your heart
What's the biggest secret of shamanism?
When most people picture a shaman, they imagine an ancient, esoteric, mysterious figure chanting or drumming by firelight, and yet contemporary shamans can teach you effective, valuable techniques to step outside of the crazy busy-ness of daily life and step into a deeper connection with your true self and your heart.
What kinds of services does Meghan Gilroy offer?
Meghan offers individual shamanic healing & life coaching sessions, private shamanic retreats, girlfriend getaways, classes, and online courses.
What happens during a private shamanic healing & life coaching session?
You'll answer a pre-session questionnaire to help you identify what is "up" for you. During the session, we'll spend time talking then you'll be guided in a shamanic journey/meditation, while receiving some energy work. We'll wrap up with a discussion about how to move forward and apply what you learned in your journey in your workaday life.
Do we meet in person or virtually?
Both are options. Coaching by phone, or using Facetime or Skype are all effective. If it is convenient to meet in person, some clients enjoy the face-to-face interaction.
How will I feel after a session?
Most likely you will feel both deeply relaxed and rejuvenated, as well as energized. You may want to block off some time after the session to rest or reflect. You'll also walk away with a greater sense of how to bring more contentment, fulfillment, health, success or financial abundance into your life.
How many sessions will I need?
Some clients feel their challenge has been resolved after one session, while others appreciate ongoing support as they undergo deeper changes in their lives or simply want to develop their own inner shaman and shamanic abilities.
How do I know if a shamanic healer is right for me?
If you are feeling stuck, overwhelmed, confused, or in pain, a shamanic healer can help, especially when traditional avenues haven't succeeded. Often clients are open or curious about personal growth, spirituality, meditation, shamanism, or energy work. Perhaps you have intuition (but don't always listen to it) or respond to images/imagination. Some clients come after having a significant dream or "coincidently" hearing about Meghan or shamans multiple times.
Who is Meghan Gilroy? What training does she have?
Meghan Gilroy is a modern shaman, life & business coach, and mindful mama of a baby, grade schooler and graduate student. She stumbled on her spiritual path over 15 years ago after heartbreak, betrayal, and an out of control classroom lead her to study and eventually teach with don Miguel Ruiz, shaman and bestselling author of The Four Agreements.
After a lifetime of people pleasing and a year of intense life challenges – including the biggies: leaving her friends and community behind in a long-distance move, massive money challenges, giving birth and a parent's death, she stopped looking to the outside to reflect her worth and began living from a place of vulnerability, strength and trust.
When not chasing after her kiddos or cracking up with her husband, she supports her clients access their inner knowing within the busy clutter of daily life and heal relationship, parenting, business, health and money issues. She offers in-person sessions in her Healing Space at Bear Lodge in the White Mountains (North Conway, NH), along with long-distance sessions, private shamanic retreats, girlfriend getaways, classes, and online classes for busy mamas, healers and women in heart-based businesses.
Contact Meghan at 781-254-4172 or email her for a free 15 minute consultation.